Stay Preparation
---
Now that you have submitted a request for an overnight visit with the Monroe Society, it's time to prepare for your visit. Please visit the Admissions Office website to learn more about tours, classes to visit, and other admissions-related activities you may want to attend during your visit.
When will I know who my host is?
​
We will send you a confirmation email closer to your date of stay with your first-year host's contact information. This e-mail confirmation with your host's information should come about 3 days prior to your requested date. Please note that once Monroe Society arranges your host, the club will send you all of the host's information via e-mail. In order to avoid having this message sorted into your junk mail, please add themonroesociety@gmail.com to your contacts. You can call us during our scheduled office hours if you do not hear from us within three days of your visit.
**Please note that the Monroe Society cannot guarantee that we will find you a host. Please have alternate places to stay in case of a last minute change.
**
Communication With Your Host is ESSENTIAL!
​
Once you receive your email with your host information, it is imperative that you contact your host
as soon as possible
. Things to discuss with your host:
​Schedule a time and place to meet at UVA and check that you have the correct phone numbers.
Discuss what activities you might be participating in, and which classes you may be attending.
Ask about what you might need to bring—sleeping bag/pillow, and if bad weather is expected, an umbrella!
Let your host know of any special considerations that they may need to know in advance.
If you have specific goals for your visit or certain UVA activities you want to participate in, let your host know! They may be able to incorporate them into your visit or point you in the right direction.
Communicating early and fully with your host will make the visit more successful for you and for them.
If plans change, and you need to cancel your visit, contact your host AND the Monroe Society immediately.
Expectations for Your Host
​
Your host has graciously volunteered to let you stay with them and shadow their life at UVA. Do not expect for your host to have a planned-out visit filled with fun and exciting activities, because you may be going to a basketball game or you may be going to the library…it depends on many factors, the primary one being your host's schedule. Please be understanding if your host has class commitments and scheduled activities. You will get to meet tons of first-years in your host's dorm and see many sides of student life, no matter what day you stay or what activities you engage in. Please remember to bring money for your meals.
---
Powered by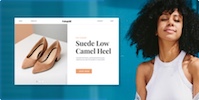 Create your own unique website with customizable templates.