Prospective studen



ts feel that a stay with a first-year student becomes an essential part of their admissio



n decisions. Hear what our visitors had to say:
---
"I wanted to thank you for helping organize my overnight visit at UVA. Your student run organization is a wonderful resource for high school seniors like me. What a great way to really understand the strength and excitement of UVA! This visit reinforced why UVA is my first choice."
-Lisa
"Thank you so much for taking the time from your busy schedule to give Joseph an idea of what college life is like. He had a great time and said all the guys were really nice to him. We went to the bookstore and bought tons of Virginia apparel and stuff for his locker. He is really gung ho about UVA, in large part because of you."
-Student's Mom
"Sydney had a really good visit this time, and she accepted at U.Va. I was a little surprised -- thought the small New England college scene was for her -- but more than a little happy when she told me her plans. She said she was "ready to grow." By the way, the overnight with the girls in Lile did the trick. She saw they were all studious, and friendly."
-Katherine
"Firstly, I would like to thank you for having given me the opportunity to spend a day with freshmen and stay overnight in a freshman dorm. I think that you have a great program, and I know that for me it was a wonderful experience. Your program provided me with insights to undergrad life that I would not have otherwise gained, I could not have learned so much and gained such a favorable impression of UVA from a college tour...I really enjoyed my trip, and found all the students incredibly friendly and welcoming, there was not one minute that I did not feel accepted, which made the environment at UVA amazing. UVA is now definitely my number one choice."
-Nick
"Great program! My daughter had a very positive experience and she really got an idea of college life at UVA. Talking to the freshmen gave her a more rounded view of UVA and boosted it way on her list. Katie, her host, was very welcoming, knowledgeable, organized, attentive and all-around helpful. For us, for my daughter, the Monroe Society experience made all the difference. Thank you!"
-Parent of a visiting high school junior
---
Powered by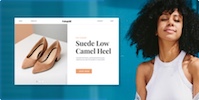 Create your own unique website with customizable templates.