Frequently Asked Questions
---
what is the monroe society?
The Monroe Society is a student organization at the University of Virginia that is committed to providing prospective students to the university the unique opportunity of spending an overnight visit with first-year students. We believe this opportunity is an essential component to a well informed admissions decision.
​How can I contact The Monroe Society?
You may contact the Monroe Society via email (
themonroesociety@gmail.com
) or phone (434-878-0UVA). Student members will answer phones between 6 - 8 pm Monday through Thursday while they conduct office hours. If you call at another time, please leave a message on our voicemail. Feel free to contact us through either method, though email is our preferred form of communication.
​How do I request an overnight stay?
The easiest way to request an overnight stay is to submit a request online by clicking "request a stay" on the left sidebar and filling out the form that follows. If needed, the Monroe Society office is regularly staffed by current UVa students Monday through Thursday evenings from 6 to 8 pm and you may call our office during these times at (434) 878-0UVA. If a member is unavailable or if these times are inconvenient for you, you may leave a message at our office and we will return your call as soon as possible. In order to arrange an overnight visit, we will need your full name, home address, telephone number, e -mail address, and the date you wish to stay. If you fail to leave any of the requested information, the processing of your request may be delayed.
​When should I request my stay?
Please submit your request to stay at least a week in advance. This advance notice will help us arrange to find you a host. If for some reason we are unable to secure a student host, we will contact you to adjust arrangements.

IS it better to request a particular day or a range of dates?
Please select a particular day. We need to give a specific day to potential first-year hosts so they can gauge their availability. If you select a range of dates, we will contact you to determine the one evening for the visit.
When is hosting available during the year?
Hosts are available during the academic semesters, which typically last from mid-January to the end of April, for Spring semester, and September to early December for Fall semester. We do not host during exams and over student breaks: Fall, Thanksgiving, Winter, and Spring break. These dates are available at Virginia's
academic calendar
.
​How much will my stay cost?
Your overnight stay is free! Each year, hundreds of current first-year students volunteer to host prospective students wishing to visit the University. The Monroe Society is a student-run service that is free to prospective students; however, we welcome donations to help our organization continue serving the University community.
Can I stay for more than one night?
No. We are only able to accommodate you for one night.
My friend and I want to visit together. How can you accommodate us?
We will do our best to find hosts for both of you but cannot guarantee that you will be staying with students in the same dorm or dorm area. All first year residences are within close proximity to each other so arranging to meet up, if desired, will not be a challenge.
I have friends at UVA. Can I stay with them?
If you have first-year friends at UVA we highly encourage you to stay with for a more personalized visit. However, do to the high demand of requests that we receive and the logistics of students schedules, we cannot arrange stays with particular students. If you wish to stay with a particular student, please contact them directly and arrange an overnight visit with them.
​How will The Monroe Society contact me?
As soon as we have found a host for you, we will send you a confirmation email with contact information for your host. Additionally, if we have questions for you regarding your visit, we will most likely send you an email or call you directly. We also will use the address you provide us to send follow up surveys so that we may gauge quality of your stay.
So, I just received my confirmation email. Now what?
Great! You're on your way to an awesome visit! Please use the contact information provided to contact your first-year host. IT IS THE PROSPECTIVE STUDENT'S RESPONSIBILITY TO ARRANGE LOGISTICS.
What if I can't get a hold of my host?
If you have not heard from your host within three days of your stay, please contact us via phone or email. We will do our best to reach the student and make sure they respond to you.
What can I expect to do during my visit?
What a prospective student engages in while at the University varies from student to student. Normally, students will attend class, eat at a dining hall, and explore the University with their hosts. If you wish to attend a specific class or if you are interested in a particular subject, you may arrange to visit a class by contacting the Office of Admissions at (434) 982-3200. Depending upon your interests, you may attend movies, plays, concerts, parties, or other cultural activities within the UVa and Charlottesville communities. We highly encourage you to share your interests with your host so that they may try and arrange activities that suit your interests. If at any point in the stay, you feel uncomfortable participating in an activity with your host, please tell them immediately and/or contact our office at (434) 878-0UVA.
What do I do for food during my visit?
You are responsible for bringing money to purchase your meals. Your host will most likely take you to eat in one of the University's dining halls or perhaps one of the restaurants on the Corner.
Prospective students often bring sleeping bags, sleepover necessities and a little money for incidental spending. Prospectives should discuss further logistics with their respective hosts to determine what the host may be able to provide or what activities may be planned
I am visiting the University but will not be able to stay overnight. Is there a way I can meet up with a student (perhaps for lunch) just to talk?
We'd love to talk with you! Shoot us an email and we will see if any Monroe Society members are available to meet with you!
I want to meet with a certain professor, academic department, athletic department, or another activity representative. Is this possible to arrange?
Every year, several prospective students talk with representatives across the University to hear about opportunities on Grounds. Although the Monroe Society does not arrange for these meetings, we suggest that you contact the department or professor directly. The University website is comprehensive and has links to various departments, organizations, and search engines to find contact information.
I'm interested in the McIntire School of Commerce, Batten School of Public Policy and/or the Curry School of Education. How do I arrange to stay with students enrolled in these programs?
Although first-year students cannot be enrolled in some of the programs offered by these schools during their first year, please make us aware of your interest. We will try to match you with a host that has these similar interests so that they may introduce you to those schools, and possibly direct you to speak to a representative of that school.
Is it possible to park my car on Grounds during my stay?
Parking is very crowded at UVa. The University's main visitor parking garage is located on Emmet Street. Visitors can also park in parking garages across from University Hospital, and on the "Corner" in municipal garages on Elliewood Avenue and on Fourteenth Street and Wertland Avenue. For more information on parking at the University of Virginia, please see the following website:
http://www.virginia.edu/webmap/ParkingLocator.html
.
What impact will staying with The Monroe Society have on my application to UVA?
Staying with the Monroe Society will have no impact on the Admissions Office or review of your application.
Is The Monroe Society part of the Office of Admissions?
No, the Monroe Society is an organization completely separate from UVa Admissions. We formed after recognizing a need for prospective students to get the "real" experience of being a first-year student at UVA. All of our members are students, and our funding comes from donations and member dues.
I am a host and I'd like to request a perspective for a particular day. How do I do that?
​What's the difference between hosts and members?
Monroe Society hosts are limited to first year students. These students volunteer to host prospective students for overnight stays in their dorm rooms during the academic year. Members on the other hand can be any year at UVA. These students serve as liaisons between prospectives and hosts and do all the "behind the scenes" work setting up overnight stays. They complete Office Hours at least once a month during which they call hosts to arrange stays for prospectives. Monroe Society hosts can also be members!
What does membership in The Monroe Society involve?
Monroe Society members work as liaisons between prospective students and first-years. They commit themselves to at least one Office Hours shift (only two hours!) per month.
How is The Monroe Society funded?
The Monroe Society receives limited funding from Student Council's Student Activity Fund. This money helps us to cover our day to day operations. However, we rely largely on your generous donations to help us improve our organization and to reach out to as many prospective students as possible.
​I LOVE MONROE SOCIETY! How can I buy sweet merch?
You're in luck! We are now selling Monroe Society t-shirt and cups. Proofs are available
HERE
. Please contact
themonroesociety@gmail.com
with your order.
---
Powered by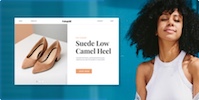 Create your own unique website with customizable templates.