Prospective Students
---
Hosts are available during the academic semesters, which typically last from February to the end of April, for Spring semester, and October to early December for Fall semester. We do not host during exams and over student breaks: Fall, Thanksgiving, Winter, and Spring break. These dates are available at Virginia's
academic calendar
.
During the months of February, March and April, we will only arrange overnight visits for students admitted to the University.
Please fill out the following information in order to request a visit, keeping in mind that
we require a minimum of 2 weeks to locate our hosts.
After you submit your request form, you will receive an e-mail with your host's contact information closer to the date of the stay. If we are unable to find you a host, you will be notified within 1 week of the intended stay date.
If we receive your request electronically, please be assured that we have your request and will find you a host. If your request is for a date far in advance, we will contact you closer to your requested visit date rather than the date you made the request. If you have not heard from our organization three days from your requested visit date, you can contact the Monroe Society office to verify that there have not been any errors in communication. Thank you for your patience.
Please remember to select that you have read and agree to our
Waiver of Liability
when you submit a request online. If you request your stay by phone, fill out a Waiver of Liability form prior to your date of stay and mail it to the Monroe Society. If you do not fill out a waiver form, we will be unable to accommodate your request.
---
Powered by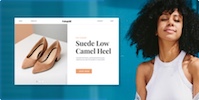 Create your own unique website with customizable templates.