Hosting Resources
---
Thank you for Hosting!What are the expectations for a Monroe Society host?
Hosts have no minimum number of nights they must host prospectives; hosting can occur frequently or rarely depending on the host's preference. Hosts are expected to welcome the prospective student and let them accompany them to their activities during the stay. These can be classes, social activities, club events, UVA events, etc.
Hosts do not have to make special plans for the prospective, especially when visits occur during the school week, but should take care to explain to their prospective student visitor what student life is like, answering any and all of their questions as best as they can. Prospective students must abide by the housing regulations and hosts are responsible for their prospective students during their stay.
Have thoughts about the hosting process? Give us your feedback! Please complete this survey and tell us how things are going!
---
Frequently Asked Questions
When will the Monroe Society contact me?​
We have office hours from 6-8 pm Monday thru Thursday, and will be calling you during that time to schedule overnight stays. The phone number we will be calling from is 434-878-0UVA. If you do not answer, we won't leave a message, but you might want to save this number in your phone so that it is recognized.
​
I want to host but haven't been contacted yet, what should I do?​
Contact us! E-mail us at themonroeosociety@gmail.com and let us know that you would like to host. We always have several days in the next month when prospectives want to visit, so we can set you up with one of them. We'll e-mail you back with possible dates, and then you can host for as many of them as you like.
I can't get in touch with my prospective student!​
Keep calling and e-mailing them! Contacting your prospective student using the phone number and e-mail address provided as early as possible is the best way to have easy communication with your prospective. However, if they aren't returning your messages and e-mails within a few days, try Facebook, and contact the Monroe Society. Perhaps e-mails are going to the "junk" folder. Be persistent!
​
I have a class or student activity that I can't take my prospective student to...what should I do?

Find a friend! A common solution to this problem is to have a hallmate or suitemate host your prospective during this time. If you have another commitment, it is fine to let a friend take your prospective for a while; in fact, if your prospective is more interested in a friend's classes, you can work it out so they can go with them to those classes. However, make sure that you know what your prospective is doing at all times, who they are with, and that they are in a comfortable situation that they want to be in.
​
What kind of activities should I take my prospective student to?​
Ask them! We provide your prospective student's contact information so that you can schedule when you meet, but the best way to know what to do is to ask them what they're interested in. There are tons of things going on at UVA every day.
---
Powered by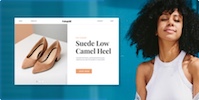 Create your own unique website with customizable templates.