Class Shadowing
---
WHAT IS CLASS SHADOWING?

​​

PLAN YOUR VISIT

PARKING ​
The Class Shadowing Program provides high school students who are unable to stay overnight with the option to sit in on a college class. By shadowing a current UVA student, each prospective student will be able to experience firsthand the difference between high school and college learning environments, as well as engage with a future area of study. If you already have an overnight stay scheduled with us, please talk to your host about shadowing one of their classes instead.
To set up a visit, please reference the google doc link at the bottom of this page. Look through the class schedules of the UVA student representatives to find a class that you are interested in, topics range from math to astronomy. Please email the student who is taking the class you are interested in to arrange a day for shadowing that works best for both of your schedules. Plan your visit in advance so scheduling can be arranged. If you want to plan a visit the day of, please call the student representative and see if they are available. If you have any questions, email Nima Said at ns4zf@virginia.edu
The UVA bookstore provides parking within walking distance to most academic buildings. This garage has a small fee so please plan accordingly
Please refer to the google doc link at the bottom of the page for a list of UVA student representatives. You may contact them directly to schedule your shadowing.
---
Powered by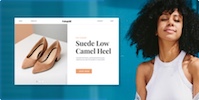 Create your own unique website with customizable templates.